Annual Pool Party
Saturday, July 18th Noon to 5:30pm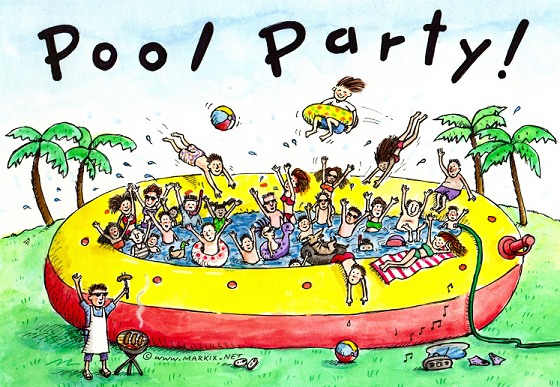 This year's pool party will be a fundraising event for long-time SAC member, our friend and caterer, Tom Buice. Tom has been bravely battling terminal cancer. All proceeds will go to the Buice Family for medical expenses or charitable donation.
LIVE BAND featuring Not Even Brothers, BBQ, PIZZA, GAMES, PRIZES, BYOB
Advance ticket price through Sunday, July 12th:
Adults $10
Children 7 and under $5
After July 12th:
Adults $13
Children 7 and under $8
We will also have a 90 minute
"AquaZumba-Thon" and a Tennis Round-Robin prior to the party!
________________________________________________________
Starting July 2nd, Tuesday 4:30pm Group Ride and
Thursday 5:00pm R30 will be

CANCELLED
Saturday, July 11th
8:30am Group Ride
9:30am R30
10:30 Group Active
Sunday, July 12th
LAUNCH MASHUP!
Come get a small taste of what the July Releases have in store for you!
2:00-4:00pm
Get a sneak preview of
Power, Blast, Core, Fight, Groove and Centergy
Keep with the latest happenings at SAC by liking us on
.
______________________________________