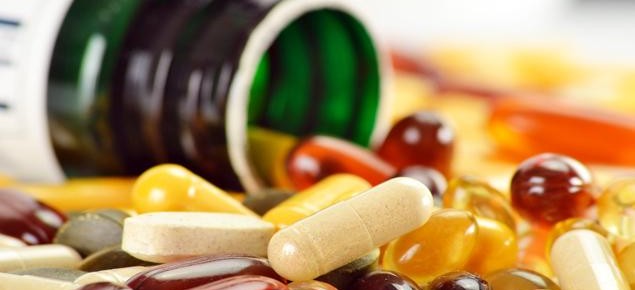 With two months until graduation at USC Upstate I'm taking a course in Sports Nutrition, and here lately my classmates, professor (who has a doctorate of exercise physiology), and myself been having a lot of spirited debates in regards to supplements. The supplement industry has grown into a monster that markets its products to consumers left and right. Everywhere you look there is an advertisement for the newest and best protein, fat burner, etc. The big question is: are supplements not only safe to take but are they effective? If so, which ones and how can you tell? We, in my class, finally came to an agreement on some key characteristics of some things to watch out for:
Check for Good Manufacturing Practices (GMP) on the website or the product itself. This is very important because it means that the company follows rigid standards and the products truly contain what they claim it does with the correct percentages. (Alban, n.d.)
A Certificate of Analysis (COA) means the company uses high quality ingredients. (Alban, n.d.)
Look for research studies that support the claim that the supplement has been clinically proven to support health. This should be done on people not animals. NSF International is a third party company that does testing on products and is a good source to use. (Houlahan, 2011)
Beware of private label supplement companies and products. They're hard to spot but signs include a website with no number, address, no guarantee or returns, no big name company supporting it, or a "hyped" looking website making crazy claims. (Dietary Supplement: What You Need To Know, 2016)
Also remember, just because one product from a company has checked out does not mean every product from that company is good. Check each product you take.
Lastly, check the company's reputation online. One way to do this is by checking it's rating on the Better Business Bureau.
What you put in your body is very important when it comes to achieving your fitness goals and supplements are definitely not a cheap investment. What's even worse is that you could be doing more bad than good, which is the case most of the time. The good news is once you figure out which ones are good and bad, it makes buying supplements a whole lot quicker, easier, and cheaper if you find them on special. So follow these guidelines, do your research, and become a smarter shopper!
By: Mike Lopez
ISSA Certified Personal Trainer, MOSSA Group Core Certified Instructor, and currently at USC Upstate for a Bachelors in Exercise Science.
Read more about Mike here
A few sources:
Alban, D. (n.d.). How To Choose a Good Supplement. Retrieved from bebrainfit: http://bebrainfit.com/choose-good-supplement/
Dietary Supplement: What You Need To Know. (2016, January 2016). Retrieved from fda: www.fda.org
Houlahan, G. (2011, January 19). Regulatory, industry and consumer groups helped develop the new guideline. Retrieved from nsf: http://www.nsf.org/newsroom/nsf-international-announces-new-stability-testing-guideline-for-nutritional